Closed Sunday May 29 and Monday May 30 in Observance of Memorial Day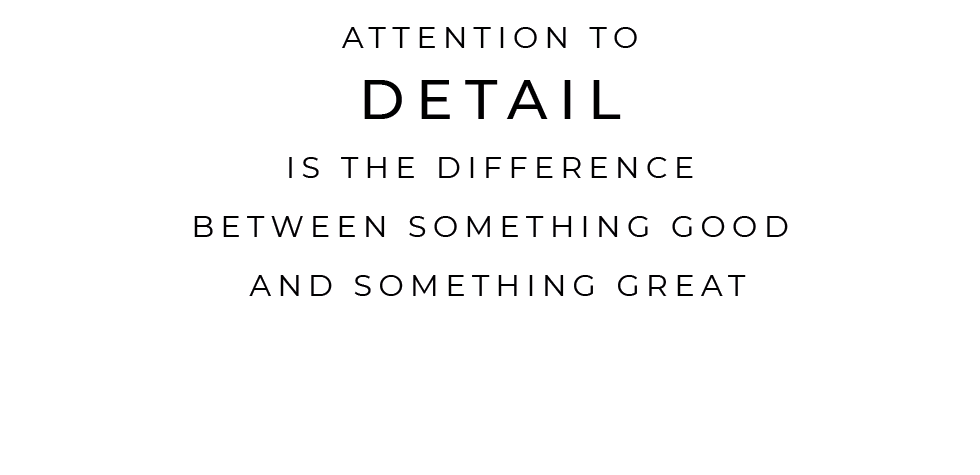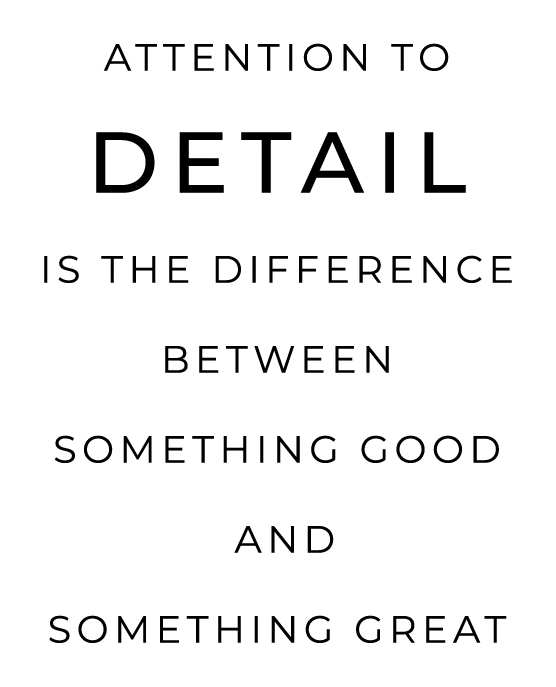 Detailing services are by appointment. Prices listed herein are average estimates based on a mid-sized sedan in good condition. Each vehicle is visually examined then quoted based on its size, condition, and the services required.
Hand Wash | from $54.95 complete exterior and interior
Synthetic Spray Wax | from $29.95 shine and protection
Carnauba Hand Wax | from $74.95 classic protection and finish flawlessy applied by our best technicians
Engine Bay Cleaning | from $39.95 our mild degreaser leaves sparkling results
Carpet Shampoo | from $65.95 passenger and cargo areas
Seat Shampoo | $49.95 first row ($29.95 each additional row) stains lifted, upholstery rejuvenated
Paintless Dent Removal | from $128.95 body panels are massaged back into their original form
Paint Protection Film | from $899.95 cover vulnerable areas of your car's surfaces with Xpel Premium Paint Protection Film
Window Tinting | from $109.95 protect interior from UV rays & prying eyes
Wheel Repair | from $124.95 we have the cure for curb rash
Paint Correction | in person quote the foundation for a perfect finish
More services are available, please ask! All detailing services are performed exclusively at our Bedminster facility. Prices are effective as of January 2021 and subject to change without notice. Gus & Bucky's is not responsible for any damages or pre-existing conditions.

Exterior Detail | from $199.99 Hand-wash entire exterior, including wheel wells, license plates, wheels, and tires. Hand chamois drying precedes careful removal of tars, resins, and other surface contaminants. Appropriate polishes disappear light surface scratches and minor paint imperfections. Headlight and taillight oxidation is polished, chrome and stainless steel trim is polished and treated, rubber and vinyl trim is dressed, outside windows and mirrors are cleaned, alloy wheels are polished and waxed, and tires are dressed with ultra violet protection. Carnauba wax, applied by hand, finishes this service.
Interior Detail | from $169.95 Passenger and cargo areas are thoroughly vacuumed. Floor mats are removed and steam cleaned. Professional vinyl, leather, and upholstery products are used to carefully clean and dress the seats, center console, dashboard, instrument bezels, door panels and jambs. Carpeting is shampooed. All inside window and mirror surfaces are cleaned.
Full Detail | from $339.95 Combining all aspects of our exterior and interior detailing services at a reduced price, this complete package is one of the greatest values offered to our clients.
Express Detail | from $99.95 Exterior: All exterior surfaces are hand washed, dried, then finished with carnauba hand wax. Tires are dressed. Interior: Passenger and cargo compartments are vacuumed, windows and mirror glass are cleaned, the entire interior and door jambs get an efficient wipe down.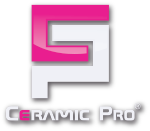 Ceramic Pro® was designed as an industrial, multi-functional, protective coating for all surfaces. The nanoceramic glass coating forms a remarkably strong and durable shield, resistant to solvents, acids, alkalis, UV rays, harsh weather conditions and corrosion. Ask us for a demonstration, because the capabilities of nanoceramic coatings must be witnessed to be appreciated!
Ceramic Pro® is manufacter warranted from environmental induced contaminants.
Gold Exterior | from $1,599.95 4 layers of 9H on paint & trim / 1 layer of Light on paint & trim / 1 layer of Wheel & Caliper on wheel faces / 2 layers of Rain on windshield & glass / Limited Lifetime Warranty
Silver Exterior | from $1,199.95 2 layers of 9H on paint & trim / 1 layer of Light on paint & trim / 1 layer of Wheel & Caliper on wheel faces / 2 layers of Rain on windshield & glass / Limited 5 Year Warranty
Bronze Exterior | from $899.95 1 layer of Light on paint & trim / 1 layer of Wheel & Caliper on wheel faces / 2 layers of Rain on windshield & glass / Limited 2 Year Warranty
Sport Exterior | from $249.95 1 layer of Sport on paint & trim / 1 layer of Wheel & Caliper on wheel faces / 1 layer of Rain on windshield & glass
Interior | from $289.95 Every surface inside the car will be coated. / Leather, Textile, Plastic, Rubber, Glass
Rims | from $79.95 per set 4 rims coated with Wheel & Caliper
Windows | from $98.95 1 layer of Rain on windshield & front side glass